Unlock Your Heritage: Discover Your Ancestry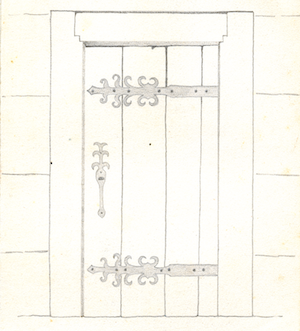 October 6th-7th, 2017
Ukrainian Cultural Center
135 Davidson Avenue. Somerset, NJ 08873
Featuring internationally known experts in Eastern European genealogy over two days, including a full day dedicated to DNA, a Saturday workshop on using cadastral maps, opportunity for networking, and the choice of seven lectures.
Genetic Genealogy: A Beginner's Guide
Diving Deeper into Genetic Genealogy
Using Autosomal DNA in Genealogy
Galicia: An Ethnic and Religious Melting Pot

Finding Families in Russian Era 

Ukraine: Census Records and More

Ukrainian Catholics in America: 

A History

1920s-1940s Polish State Archives 

Records for Lemkos

Ten Ways to Jumpstart Your Eastern 

European Research

Using 19th century Cadastral Maps to 

Trace Our Galician Ancestors (two hour workshop)

Did My Great-Grandmother Have a 

Family?: A Problem Solving Case Study

Immigrant Cluster Communities: 

Past, Present and Future
Early Bird registration begins June 1st. Register before September 7th for a significant discount! 
Image: Konstantyn Moshchenko. Decorative ironwork on a door of a village home, Poltava region of Ukraine, early 20th century. Pencil on paper. Ukrainian Historical and Educational Center Archives.