UHEC facilities are open to the public by appointment only.
We are continuing to present
an extensive schedule
of online programming as well as small-scale, socially distanced in-person events.
Read more...
Wood Flutes and the Music of the Carpathians
Flute virtuoso Andrei Pidkivka talks about and plays the sopilka and other related instruments. The sopilka is identified with "Troista Muzyka" in Ukrainian culture, and is shared by many of Ukraine's neighbors.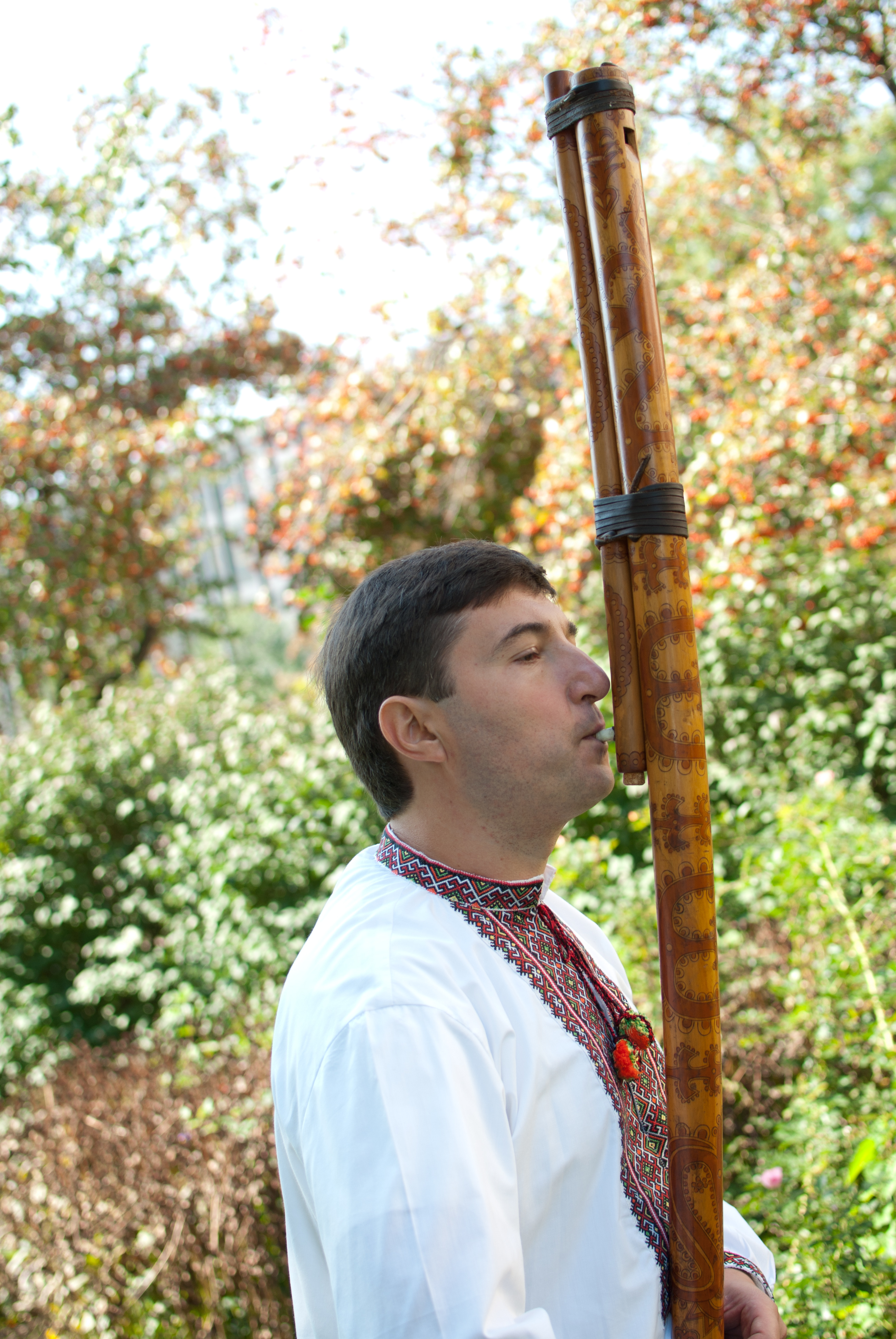 Register to watch the recording: 


The sopilka is a wood flute most notably played in the Hutsul region of the Carpathian Mountains.  It, along with other instruments of the wood flute family, is shared by various other ethnicities of Ukraine's neighbors along the Carpathians. 
Join Andrei Pidkivka as he speaks about the legendary place the sopilka has in the hearts and minds of the Ukrainian people around the world.   He will explain the role of the sopilka and its family in the music of the region, known as "Troista Muzyka".  The sopilka has always had its place in folk ensembles, but it has found its way into symphony orchestras around the world.
Andrei will also demonstrate various instruments of the sopilka family, and talk about how they are made and how he keeps the traditions alive, through apprenticeship and teaching, here in the USA.
---
Dr. Andrei Pidkivka, has been critically acclaimed in the United States and Europe as the preeminent performer and educator.  As an educator Dr. Pidkivka presented workshops and master classes throughout the United States, Asia and Europe and performed as a soloist and a guest musician with numerous symphony orchestras.  Performances include the Columbus Symphony, Phoenix Symphony, Seattle Symphony, Oregon Symphony, Baltimore Symphony, and Pittsburgh Symphony. 

For the past twenty years he taught general music, flute, recorder, clarinet, saxophone and coached a variety of chamber groups in private and academic settings.  He holds a Doctorate of Music Arts Degree from Michigan State University, USA. 

His extensive collection of world instruments, from archaic to modern, encompass a wealth of knowledge and great possibilities. His East European background and extensive world music research keep him in demand as a maker of folk instruments and a recording artist with several recordings to his credit. He has multiple appearances and performances on recordings in support of soundtracks for Broadway, Disney, The Lord of The Rings, Medieval Times.  In 2020 he holds a Grammy award as a producer for the best soundtrack for the HBO series "Chornobyl".

Andrei is married to Dr. Solomiya Gorokhivska, violinist, and together they founded Gerdan Kaleidoscope of World Music, a professional ensemble in Washington DC area. The ensemble is named after Gerdan, a multi-colored, intricately woven beaded necklace from Carpathian Mountains in Ukraine. Like this dazzling and exquisite necklace, musicians bring alive rich arrangements that reflect their passion for tradition Eastern European folk melodies and rhythms.  Inspired by their native roots and heritage, they create and perform their own special blend of world music that brings together the old with the new, in a style that is fresh, lively, and beautiful. Gerdan's musicians have been acknowledged for their technique and exquisite musical presentations performing an exciting repertoire of Eastern European folk music. The music of Gerdan is diverse, energetic and charming, bringing the fire and the edge of new melodic ideas and rhythms that capture the listener.
Register to watch the presentation, which is FREE.  Donations are gratefully accepted. 

When
February 27th, 2021 12:00 PM through 1:00 PM
Event Fee(s)
| | |
| --- | --- |
| Voluntary donation | $ 1.00 |