Exhibits
EXHIBIT EXTENDED THROUGH OCTOBER 27, 2019!
Rushnyky (singular: rushnyk) are traditional sacred Ukrainian ritual cloths that have been used for centuries to mark significant events, particularly in the wedding ceremony. This exhibition features handcrafted rushnyky from central Ukraine made from the end of the 19th to the middle of the 20th centuries - the peak period of their popularity. During this time, rushnyk making and use expanded far beyond its original purpose as a sacred textile, and began to be used as decorative folk art.
It is a result of a joint effort by the UHEC and private collectors Yuri Mischenko and Natalie Pawlenko, who loaned rushnyky from their rextensive collection and which are being exhibited for the first time in the United States.
This exhibition is dedicated to the 5th anniversary of the Maidan Revolution of Dignity in Ukraine, to the memory of those who lost their lives in that protest, and to those who have perished in the current war against Russian aggression in Eastern Ukraine and Crimea. Many of the young men and women who sacrificed their lives for a free Ukraine never had the opportunity to make use of a wedding rushnyk, but instead were buried with one.
The exhibition opening and gallery talk will be on Sunday, March 3, 2019 at 1 PM at the Ukrainian History and Education Center's Library Gallery located at 135 Davidson Avenue, Somerset, NJ, 08873. 
The exhibition will remain open through October 27, 2019 during the hours of 9 AM to 5 PM Monday through Friday (closed noon-1 PM for lunch). 
Please note the following special hours:
The exhibition will be open

 for special hours on June 1, July 5, July 6, July 7, July 13, August 3, September 7, and October 5 from noon to 4 PM.
The exhibition will be closed or have modified hours on the following U.S. federal holidays and Orthodox religious feast days:

​May 27

June 6

June 17
July 4
July 12 (open 1 PM to 5 PM)
July 24 (open 

1 PM to 5 PM

)
August 14 (open 

1 PM to 5 PM

)
August 19
August 28
September 2
September 11 (open 

1 PM to 5 PM

)

September 27

October 14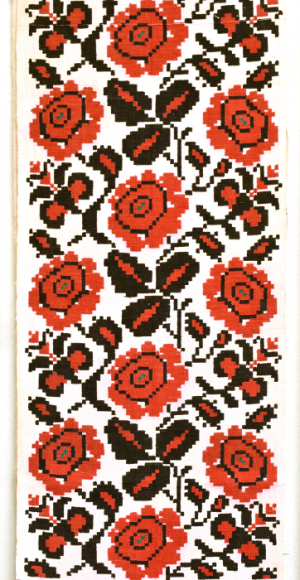 While the Center's new museum building is under construction, we are presenting exhibits in the Library Gallery.
This gallery occupies the location formerly used by the UOC of USA bookstore, and has been completely refurbished for use as a gallery, including the installation of museum-grade UV absorbing film on the windows to protect the displayed artifacts from sunlight damage.
View map and get directions.