UHEC facilities are open to the public by appointment only.
We are continuing to present
an extensive schedule
of online programming as well as small-scale, socially distanced in-person events.
Read more...
Pysanka Symbols and Motifs with Luba Petrusha
In this webinar Luba Petrusha, pysanka artist and researcher, discusses symbols and motifs used on traditional pysanky, their meanings, and the talismanic uses of pysanky.
Pysanky created by Luba Petrusha.
Luba Petrusha was born to immigrant parents in the post WWII period. She became fascinated by pysanky when she was a child, and learned how to write them at St. Mary's Ukrainian school in Detroit while a first grader there.  

She was raised as a Ukrainian child in North America, with Ukrainian as her first language, attending Ukrainian school and taking parts in Ukrainian cultural activities, including choir and a bandura ensemble. She continued to write pysanky and taught pysankarstvo, mostly to friends and family. 

Luba trained as a chemist and physician, and is a board certified OB/GYN. 

 
Luba Petrusha with her niece, Maria. (Submitted by Luba Petrusha)

In 1989 she first visited Ukraine, reconnected with family there, and became fascinated by traditional Ukrainian culture, including traditional Ukrainian folk pysanky.  She has taught many hundreds of young Ukrainians, and some older ones, how to write pysanky at summer camps sponsored by UCARE, Inc. 

Luba has recreated hundreds of folk pysanky. Her pysanky are also in the collections of several museums in Ukraine and the USA, and have been displayed in the Museum of the Pysanka in Kolomyia, Ukraine, Ukrainian History and Education Center in S. Bound Brook/Somerset, NJ, and several exhibits in Detroit.

Luba collaborates with many pysankarky in Ukraine, and has helped with translations of two books of folk pysanky.  She also runs the Traditional Ukrainian Folk Pysanky group on Facebook, and has created the most extensive site about pysankarstvo, pysanka traditions, and folk pysanky on the internet, pysanky.info. She also continues to teach pysankarstvo, having held classes on 4 continents; prior to COVID she taught annual workshops at Wayne State University, at UCARE summer camp, on Michigan's Keweenaw peninsula, and at St. Mary's Ukrainian School, where she first learned.
This webinar is FREE, but registration is required.  Donations are gratefully accepted. 

Due to a technical glitch, you may get a "Registration Denied" message from GoToWebinar. If you do, please email your name to webinars@UkrHEC.org and we will get you registered manually ASAP.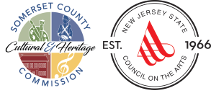 UHEC folk art programming is made possible by funds from the Somerset County Cultural & Heritage Commission, a partner of the New Jersey State Council on the Arts.
When
March 30th, 2021 7:00 PM through 8:00 PM
Event Fee(s)
| | |
| --- | --- |
| Voluntary donation | $ 1.00 |