UHEC facilities are open to the public by appointment only.
We are continuing to present
an extensive schedule
of online programming as well as small-scale, socially distanced in-person events.
Read more...
Online Pysanka Workshop for Beginners with Olga Kobryn
Join pysanka artist Olga Kobryn for an online live workshop where participants will learn about the history of the pysanka, a Ukrainian decorated egg, and create their own, with step by step instruction. Participants must purchase their own supplies in advanced.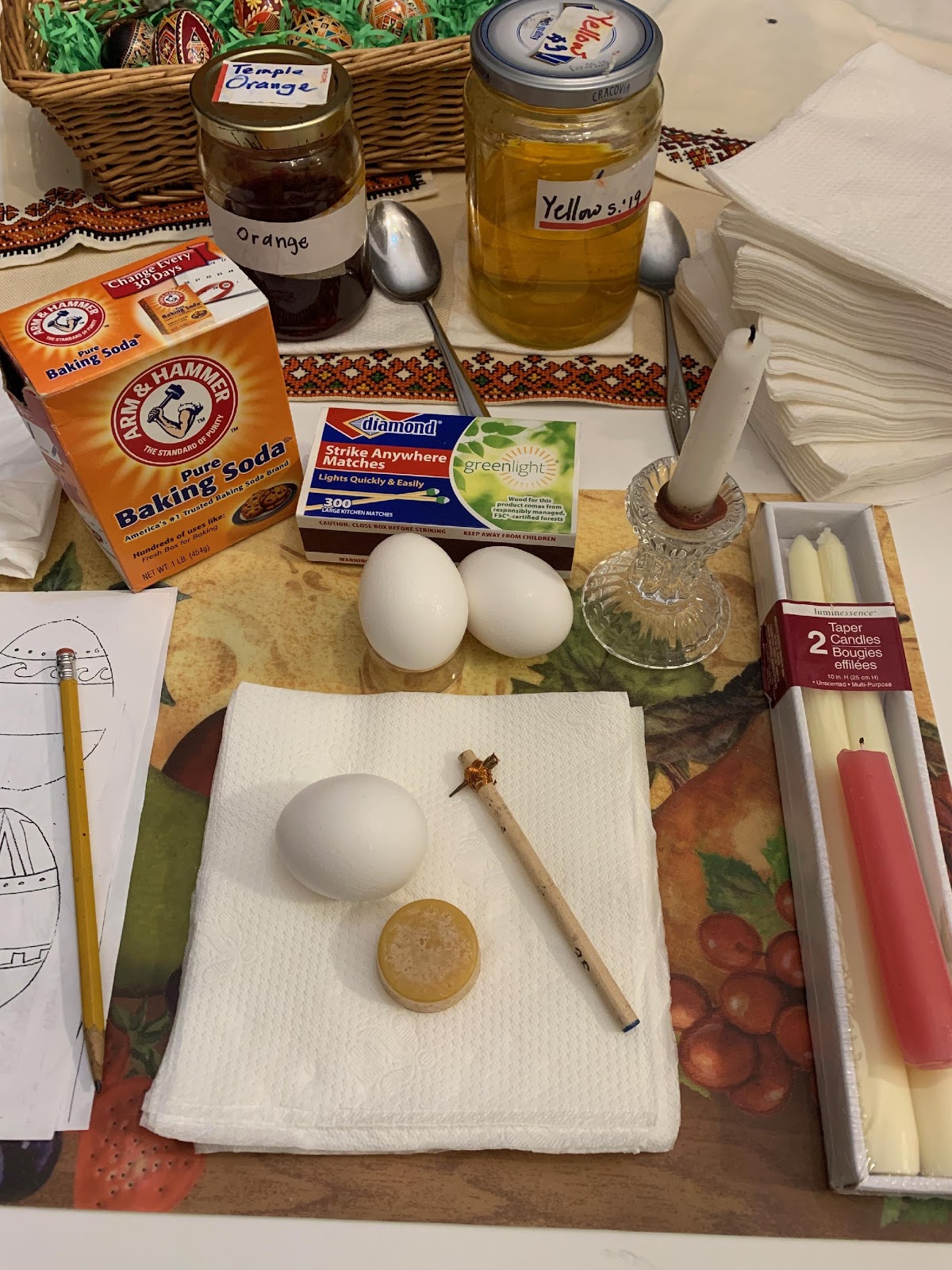 This is a beginner's workshop. Participants will learn how to "write" their own pysanka along with Olga as she shows how to plan your design and apply molten wax with a stylus. Participants must purchase supplies in advance. Upon registration, you will receive an email with a supplies list and what you will need to prepare in advance for the workshop. Plan to spend at least 2 or more hours for this workshop.
---
Olga Kobryn has been decorating Ukrainian Easter eggs, the ancient art of pysanky, since she was ten years old. This Easter tradition, with its pagan origins dating back to before 3000 B.C., has been handed down through the generations. Her aunt who emigrated from Ukraine to America in the early 1900's taught her this ancient art and traditional Ukrainian counted cross stitch embroidery.  Since those early years, Olga has shared her love for these Ukrainian traditions, by teaching her family, friends, and students, being a tradition bearer of her cultural legacy.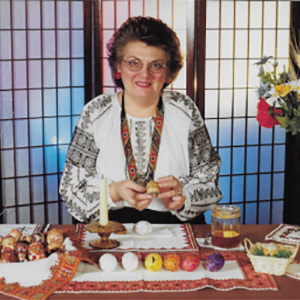 In 2003, Olga was awarded Master Artist of Pysanky, by the Folk Arts Apprenticeship Program of the New Jersey State Council on the Arts. She has held annual Pysanky Workshops since 1999, sponsored by the Middlesex County Cultural and Heritage Commission at East Jersey Olde Towne Village.  Additionally, Olga participates in ethnic festivals, presents and conducts pysanky and embroidery workshops in various venues, and for many years mentored the Ukrainian Easter Egg Club at the middle school where she taught. Participants in her workshops learn the history of these ancient folk arts and create their own pysanka and a Ukrainian embroidery.
Olga taught language arts at the middle school level in Woodbridge Township (NJ) School District for 24 years.  Prior to that, she taught elementary school at St. John's Ukrainian Catholic School in Newark (NJ).  She earned her B.A. in Elementary Education and Psychology from Fordham University (NY).  Olga currently resides in Iselin, NJ, with her beautiful collection of pysanky, embroideries, and other Ukrainian folk art.
This workshop is FREE, but registration is required. Please remember, you will need to purchase your own supplies for this workshop. Plan on 2 -3 hours for this workshop. Upon registration you will receive a handout with supplies list and where to purchase. 

Donations are gratefully accepted.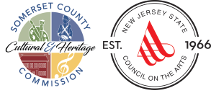 UHEC folk art programming is made possible by funds from the Somerset County Cultural & Heritage Commission, a partner of the New Jersey State Council on the Arts.
When
March 28th, 2021 12:30 PM through 3:30 PM
Event Fee(s)
| | |
| --- | --- |
| Voluntary donation | $ 1.00 |