Songs of Repentance and Salvation: The Non-liturgical Sacred Music of Old Ukraine
World renowned bandurist Julian Kytasty explores little heard sacred music sung outside the formality of Church Liturgical practice.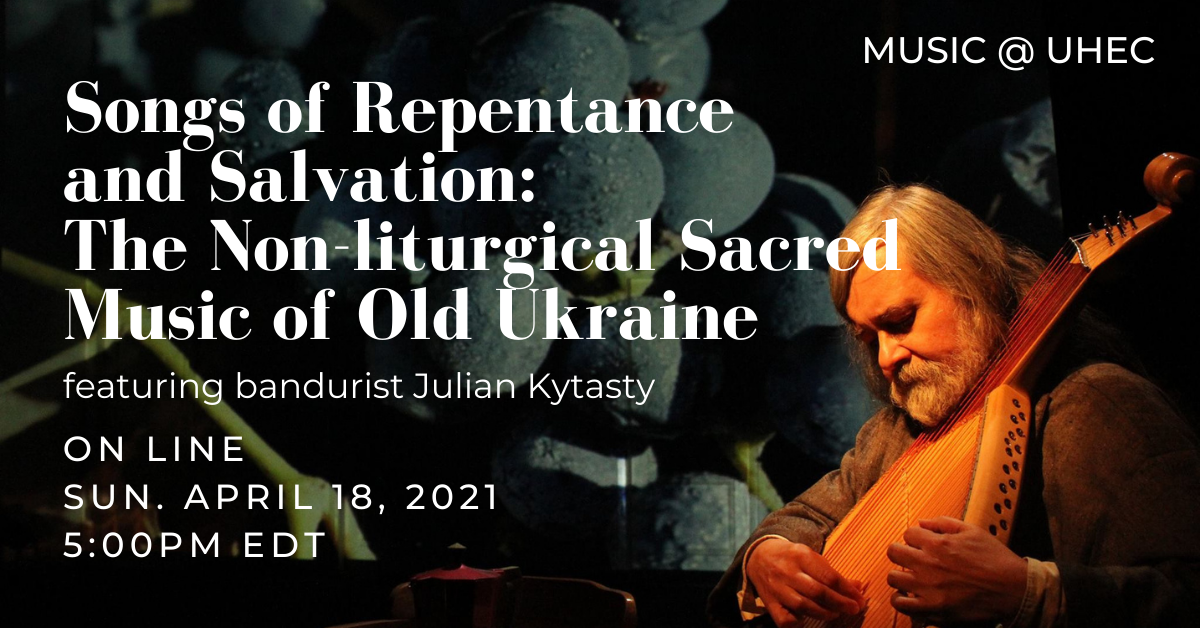 During this Lenten season for many Orthodox and Greek Catholic Christians, Julian Kytasty explores the non-liturgical sacred music of Ukraine of the 17th and 18th centuries. The presentation will feature performances and clips of Julian's interpretations of rarely heard pieces of the period, performed on bandura.
Julian Kytasty is one of the world's premier players of the bandura (Ukrainian lute-harp), and the instrument's leading North American exponent. A singer, multi-instrumentalist and third-generation bandurist, he has concertized and taught instrumental and choral music throughout the Americas and Europe. Born in Detroit, he has a BFA in Theory and Composition from Concordia University in Montreal.
 
Mr. Kytasty is especially recognized for his expertise in epic songs and early bandura repertoire. In 1989-1990 Kytasty was one of the first North American-born bandurists to tour Ukraine, performing over one hundred concerts. 
 
As a performer, recording artist, composer, and band leader, he has redefined the possibilities of the bandura. Mr. Kytasty is the Musical Director of New York Bandura and founder of Bandura Downtown, an innovative music series based in New York's East Village that provides a home for creative explorations of traditional and contemporary sounds and themes. He has recorded and performed as a soloist, with the Canadian world music group Paris to Kyiv. He has also worked with musical innovators such as John Zorn and Derek Bailey, as well as cross-culturally with such artists as Wu Man, Klezmer revivalist Michael Alpert, and Mongolian master musician Battuvshin. These experiences have shaped his approach to composition as designing a musical space in which each individual voice and instrument can find room and inspiration to make its unique contribution.
 
Julian Kytasty has also composed music for theater, puppet theater, modern dance, and film, earning a Blizzard award for best film score for a National Film Board of Canada documentary, "My Mother's Village." His music is featured in the Ukrainian film The Guide, Ukraine's submission to the 2015 Academy Awards. 
 
Since 1998, Julian Kytasty has worked with Yara Arts Group, creating music for productions including Raven, Scythian Stones, Winter Light, Capt. John Smith Goes to Ukraine Underground Dreams and Hitting Bedrock, performing with the company in New York, Ukraine and Kyrgyzstan. His music for Yara's "1917-2017: Tychyna, Zhadan, and the Dogs" won that year's New York Innovative Theater Award for best original score.
This webinar is FREE, but registration is required to view.  Donations are gratefully accepted!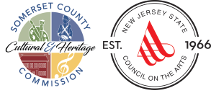 UHEC folk art programming is made possible by funds from the Somerset County Cultural & Heritage Commission, a partner of the New Jersey State Council on the Arts.
When
April 18th, 2021 5:00 PM through 6:00 PM
Event Fee(s)
| | |
| --- | --- |
| Voluntary donation | $ 1.00 |