Crafts for Kids with the UHEC: Ptashka Motanka Workshop (Virtual)
In this workshop, young artists will make a motanka bird for the New Year, while learning about Ukrainian New Year traditions and about the process of making a motanka toy.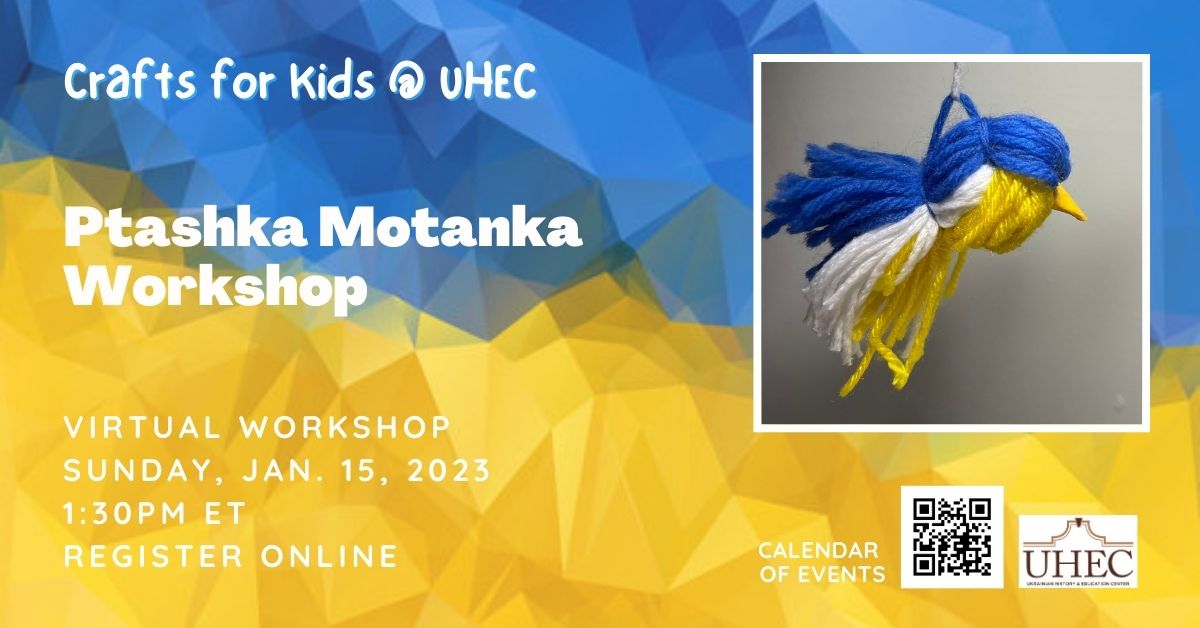 Among some of the most ancient Ukrainian holiday traditions, carols are sung from Christmas through the New Year. One of the most popular is "Shchedryk" which means "generous evening". In the lyrics to the song "Shchedryk", a swallow flies into the house to tell the family about the bountiful year ahead of them.
A motanka is made by wrapping together fabric, ribbon or natural materials and was never sewn or pierced.
This is a live, interactive workshop and will NOT be recorded. 
You must provide your own supplies for this workshop.
Suitable for grade school aged children. Seating is limited to 25 participants.
Taught by the UHEC Educational Programs Staff
This event will take place ONLINE, but registration is required. 
Supplies List:
Blue yarn
Yellow yarn
White yarn
1 inch by 1 inch square of yellow or orange construction paper / cardstock
Plain sheet of paper
Scissors
Glue
This workshop is FREE, but registration is required. The day before the event, you will get a personalized link to access the workshop. 
Donations gratefully accepted.
When
January 15th, 2023 from 1:30 PM to 3:30 PM