2022 Yalynka and Koliada Fundraiser
Join us for holiday fun at the UHEC annual Yalynka Koliada Fundraiser - 6pm on Friday, December 30, 2022.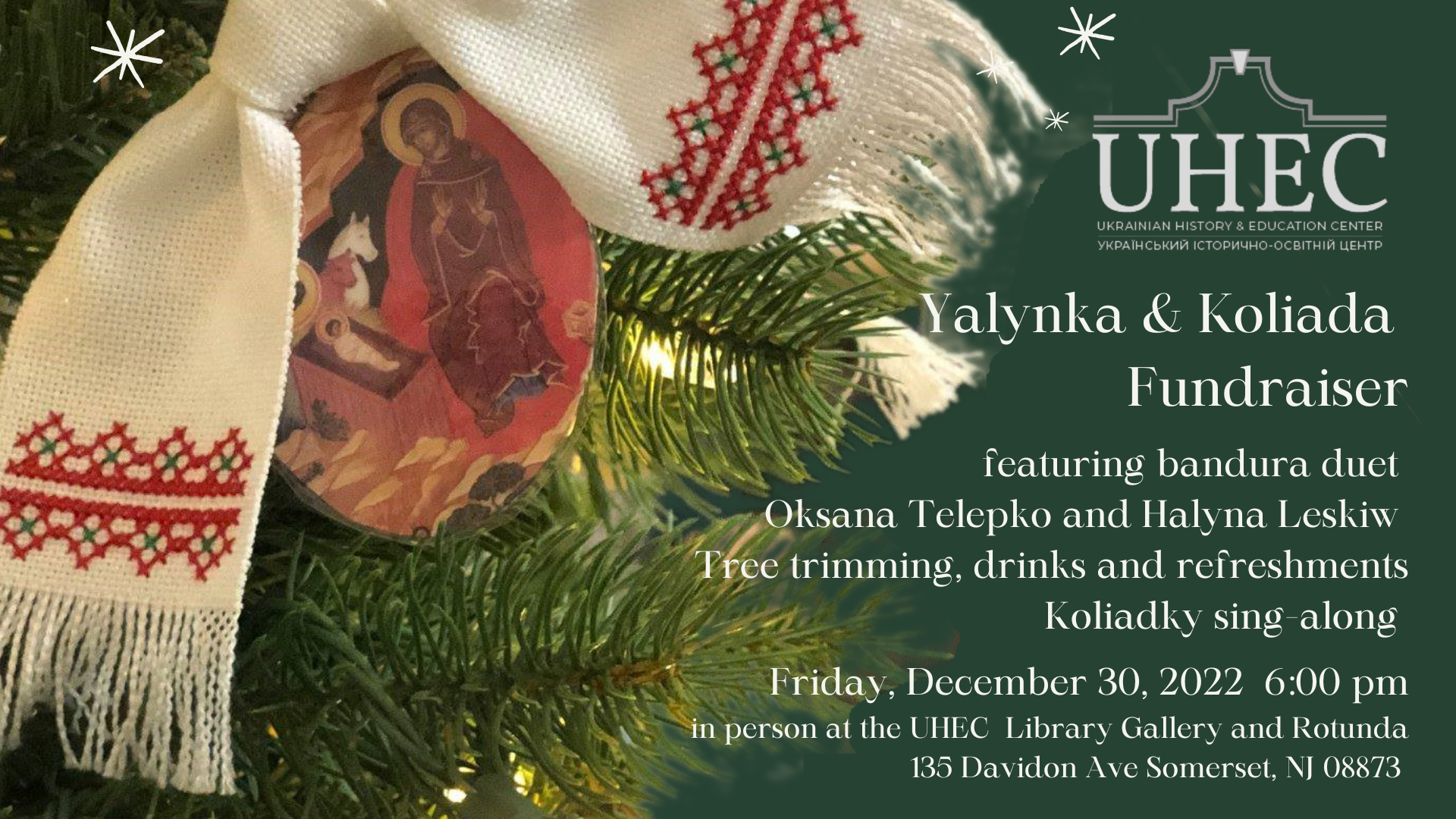 Join us on Friday, December 30, in-person at the UHEC, or on-line, for an evening of holiday family fun and Ukrainian carols. Enjoy a musical performance by bandura duet Oksana Telepko and Halyna Leskiw, and sing some of your favorite carols during our koliadky sing-along. 
Enjoy a special holiday cocktail, hors d'oeuvres, and desserts while trimming Ukrainian themed Christmas themes and enjoying Ukrainian Koliadky. 
Suggested donation $50
If you're not in New Jersey, or can't join us in-person, you can join the fun online. The event will also be streamed on our YouTube channel https://www.youtube.com/watch?v=nbTurVQ-w9Y
Featured performers: Bandurists Oksana Telepko and Halyna Leskiw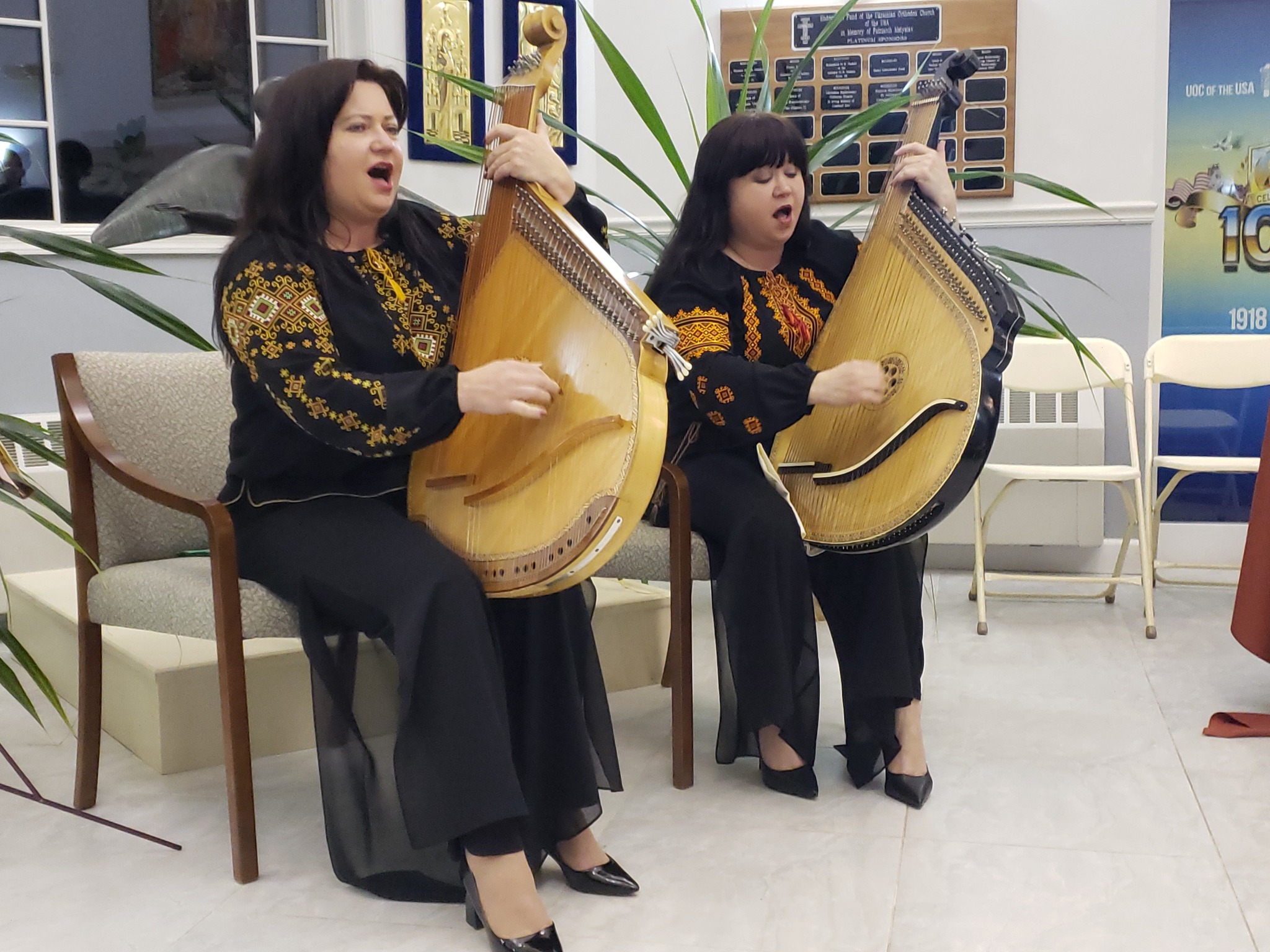 Your donations are very much appreciated! Your support is essential to help us tell the stories of Ukraine, the immigrant experience, and share Ukraine's history and rich culture with those that want to learn, or learn more.  Now more than ever, it is so important for us to communicate the truth to the world. The UHEC museum and archival collections, exhibitions, and education programs welcome all visitors, researchers, and educators to discover untold stories and unexpected connections with past generations.
When
December 30th, 2022 from 6:00 PM to 9:00 PM