NashiPredky@Home Virtual New York City's Ukrainian Downtown
Alexander Motyl will discuss how New York's Ukrainian neighborhood--the Downtown--has changed over the years and what its future is likely to be.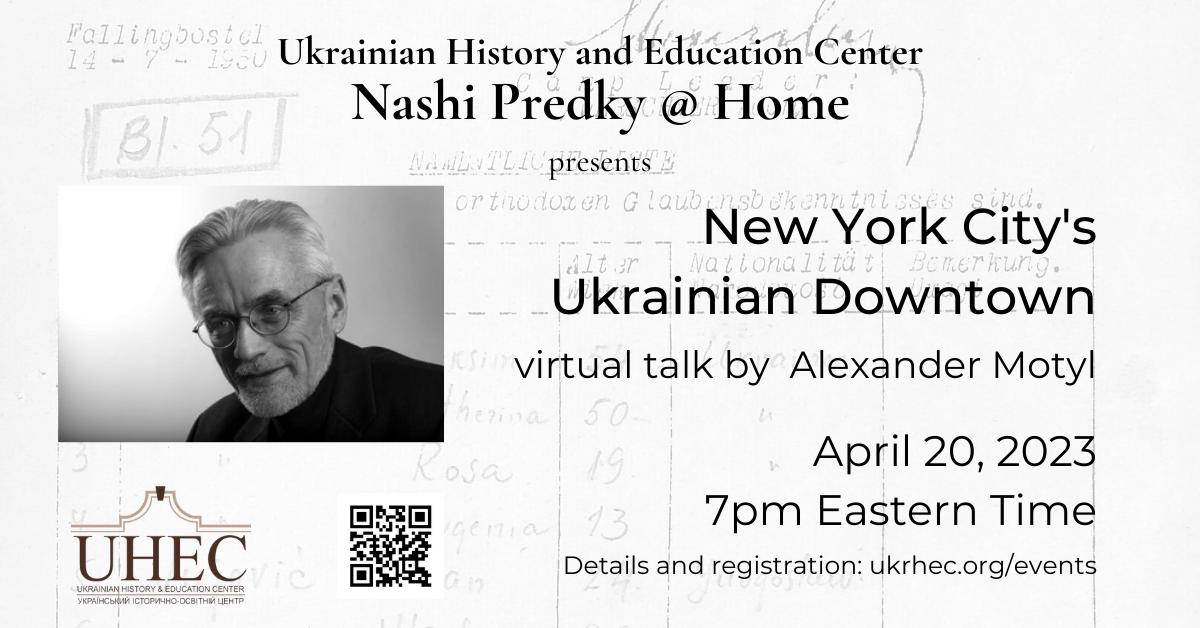 Alexander Motyl  is an American historian, political scientist, poet, writer, translator and artist-painter. He is a resident of New York City.
He is professor of political science at Rutgers University in Newark, New Jersey and a specialist on Ukraine, Russia, and the Soviet Union.
This is a free event, however, you must register to attend. Donations are gratefully accepted. 

When
April 20th, 2023 from 7:00 PM to 8:00 PM