UHEC facilities are open to the public by appointment only.
We are continuing to present
an extensive schedule
of online programming as well as small-scale, socially distanced in-person events.
Read more...
The Art of Ukrainian Embroidery - Webinar
Learn about the history Ukrainian embroidery and its traditional and contemporary uses. Presentation by master artist, Olga Kobryn.
Join us for a lecture and presentation about Ukrainian Embroidery presented by Olga Kobryn. She will speak about and show examples of the history of this beautifully varied, rich folk art of Ukraine.  Archeological finds indicate that embroidered ornamentation on clothing existed as long ago as 7,000 BC.
Artifacts show the Byzantine influence on embroidery when Ukraine was Baptized in 988 AD. Examples will show Church embroidery, folk costumes, clothing and ritual cloths (Rushnyky), and will explain their importance in all aspects of life in Ukraine to the present day. Examples of various embroidery stitches, regional characteristics, color schemes and more will be displayed.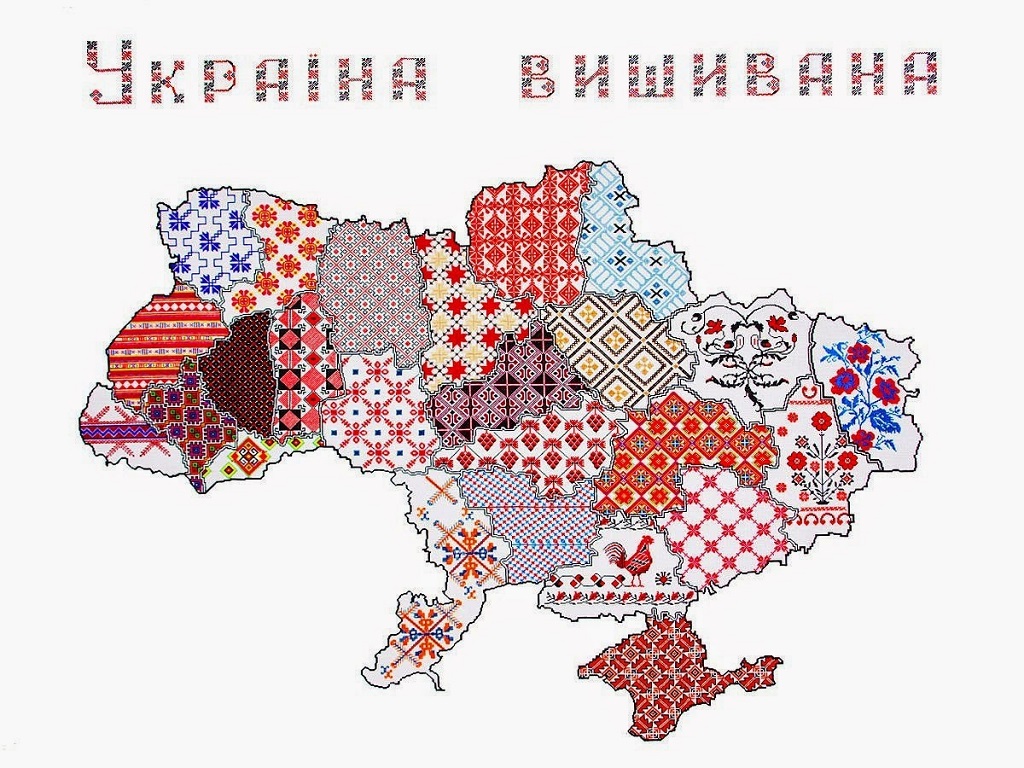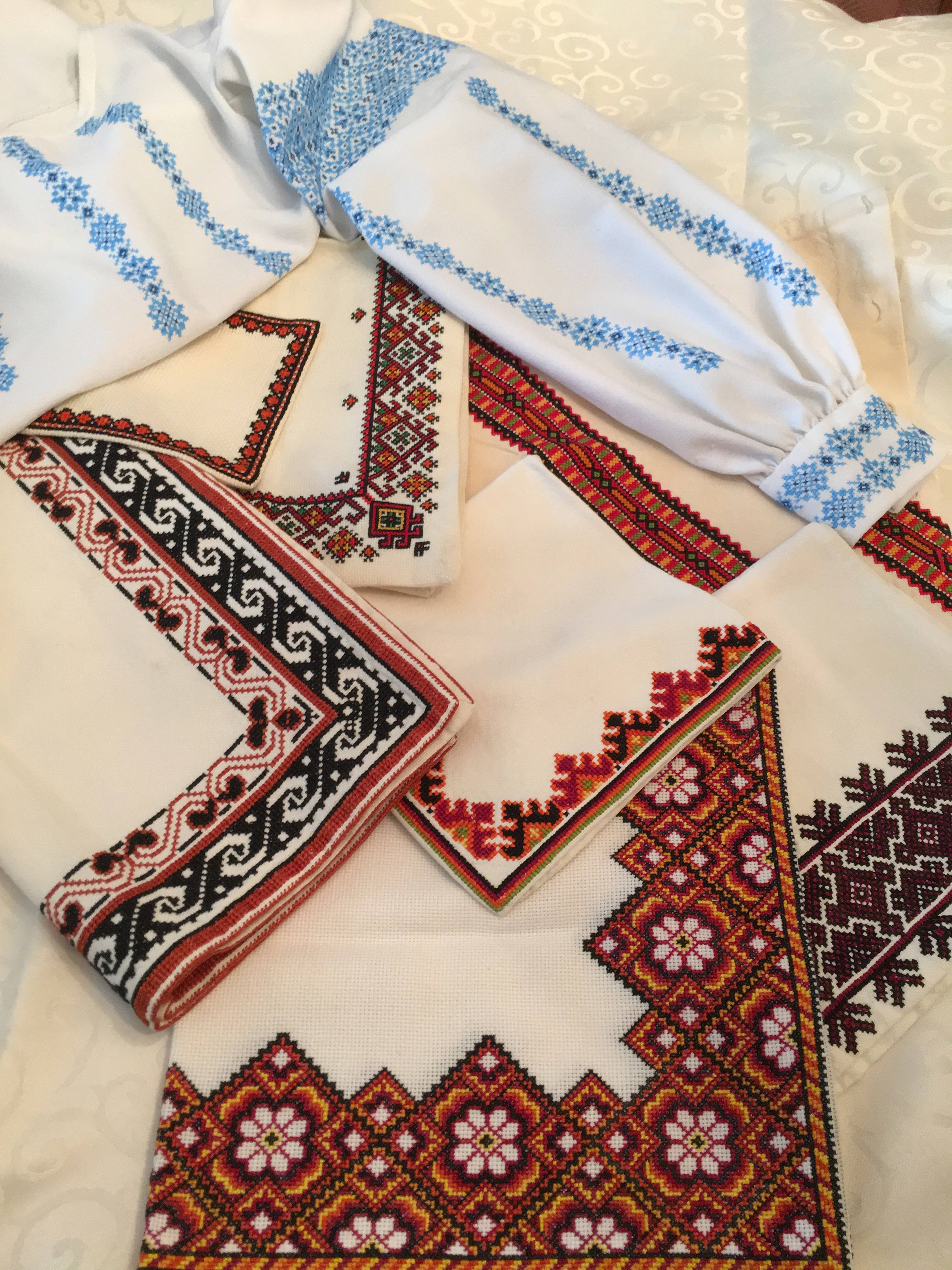 Olga Kobryn learned the traditional Ukrainian counted cross stitch embroidery from her aunt, who emigrated from Ukraine to America in the early 1900's.  Since those early years, Olga has shared her love for this Ukrainian tradition, along with the anciet traction of writing Ukrainian Easter eggs, or pysanky,  by teaching her family, friends, and students, being a tradition bearer of her cultural legacy.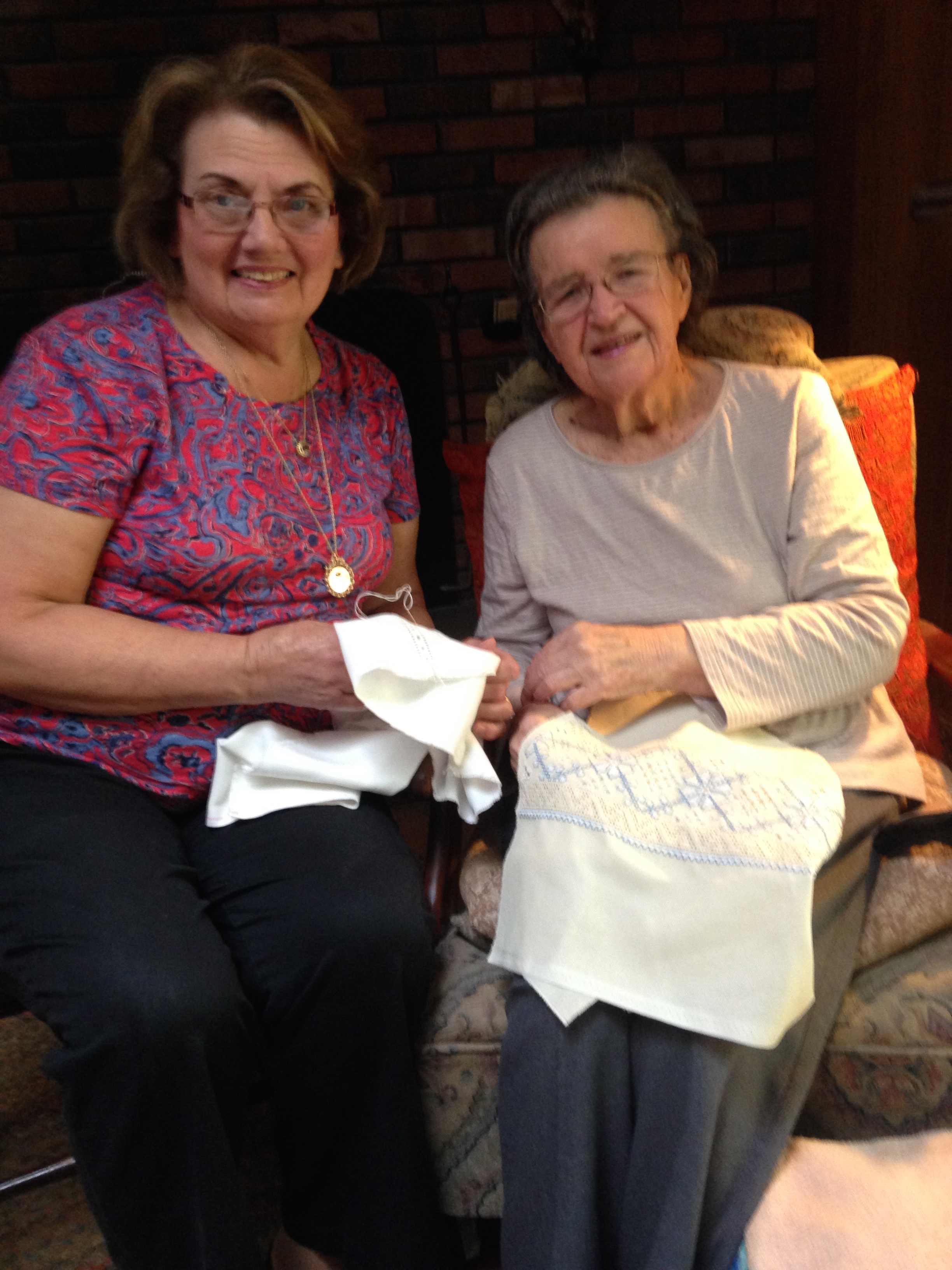 In 2015, The New Jersey State Council on the Arts awarded Olga and her Master Artist the Folk Arts Apprenticeship Grant for Ukrainian Poltava Region Embroidery. Under the expert tutelage of the late Helen Dobusz, the accomplished Master Folk Artist who specialized in intricate Ukrainian embroidery, Olga studied the history and learned many techniques of this traditional embroidery (photo - Olga Kobryn with her mentor Helen Dobusz).

Olga taught language arts at the middle school level in Woodbridge Township (NJ) School District for 24 years.  Prior to that, she taught elementary school at St. John's Ukrainian Catholic School in Newark (NJ).  She earned her B.A. in Elementary Education and Psychology from Fordham University (NY).  Olga currently resides in Iselin, NJ, with her beautiful collection of pysanky, embroideries, and other Ukrainian folk art.
This webinar is FREE, however, registration is required. 

When
September 29th, 2020 7:00 PM through 8:30 PM
Event Fee(s)
| | |
| --- | --- |
| Voluntary donation | $ 1.00 |