Nashi Predky 2021 Spring Conference "East Meets West"
The Nashi Predky Spring Conference will be online again this year. It's a great lineup of speakers, and you can participate even if you are not in New Jersey!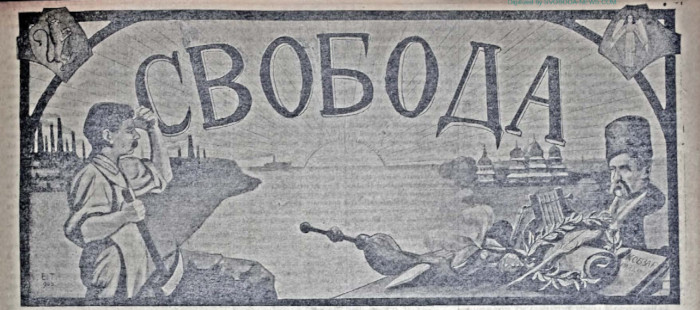 You'll be able to hear talks and pose questions to the speakers on topics as varied as
The Central State Historical Archives of Ukraine, Lviv
Computer-assisted assembly of kinship networks from metrical records
Using The Ukrainian Weekly and Svoboda to conduct genealogical research
Genealogy-related tourism
And opportunities for lunchtime networking!
Registration is now open!
[Image: Title from the front page of the Svoboda newspaper, 1904. Public domain.]
When
April 10th, 2021 from 9:00 AM to 3:00 PM