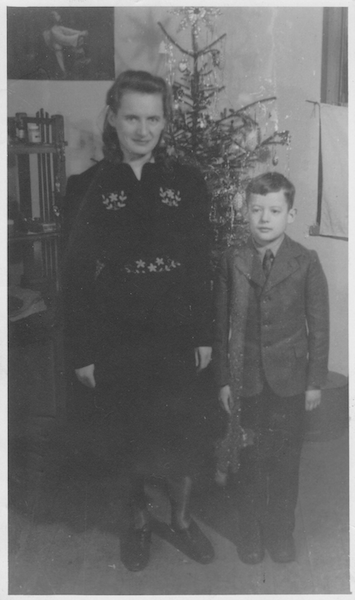 By Michelle Tucker Chubenko (michelle@jerseyrootsgenealogy.com)
The holiday season is upon us. With Thanksgiving just around the corner, and Christmas and New Year's on the not-so-distant horizon, there is no better time than now to talk about family.  From traditions to ancestry, sharing one's past with younger generations ensures the legacy of family. A study by Emory University in 2010 found that children who knew more about their family had higher self-esteem. "There is something powerful about actually knowing these [family] stories," the study said.
"The present defines the future. The future builds on the foundation of the past." ― Lailah G. Akita
Ancestral Connections & Traditions
In this busy 21st century, it can be a struggle to keep family members engaged with each other. It doesn't matter that you may be a second or third generation descendant, jazz it up… use ancestral trivia to get their attention. For example, create three questions based on multi-generation or family residence themes to be opened at different points throughout your family gathering.
We all have traditions! Family traditions, whether from your Baba or your Nana, are the thread of family life. Traditions are often blended or morph as families grow generationally. Take the time this Holiday Season to pay extra attention to the stories being told along with writing down a recipe or two.
Top 3 Ways to Share (or Learn) Your Family Legacy
Pictures – everyone loves to look at pictures. Pull out those albums and dust them off. Talk about the vacations and family get-togethers. Show off those wedding photos. Share a copy of the oldest picture you have along with a 1-2 sentence caption. Just remember, don't mark the back of the photo with a pen, use a pencil (preferably one with soft lead that won't dent the surface of the photo).
Stories – just after serving dessert and coffee is a good time to get people talking. Don't worry about getting answers for a 10-question interview. Give them simple starting points… How old were you when you got your first job? Who was in your bridal party? Where did you learn to drive? How many rooms were in your house growing up? You don't have to set-up camera equipment or use a fancy recording system, a smart phone is a perfect device for voice recording or short video clips.
Documents – just like pictures, family papers or letters can be a catalyst to sharing or learning your family's history. As with most families, we all have roots from somewhere else.  For those who arrived on the shores of North America in the late 19th through the 20th centuries, those ancestors left a paper trail. Ask older family members about any papers that might be related to the family's arrival in the US or Canada. That first generation often remained in contact with relatives in the ancestral village and those letters can give you a window into their early life in a new country. Be sure to photocopy or take a digital picture of the letter with the accompanying envelope.
About Michelle
A self-proclaimed southern belle born north of the Mason-Dixon Line, she is a professional genealogist with deep ancestral roots in colonial America from her father and 20th century flair of Eastern European ancestry (Ukrainian and Hungarian) from her mother. Michelle is a founding member with the Family History Group – Nashi Predky – at the Ukrainian Historical and Educational Center of New Jersey.